Sales Academy is our endeavour for elevating sales profession and bridging the gap between the education institutions and the corporates. We aim to establish sales curriculum as an important part of current education system. The emphasis is to connect the best students with the best companies. Arguably the first sales education program in the nation, the Sales academy will certify students as sales professionals.
We are here to address most critical issues being faced by the economy & education system at large.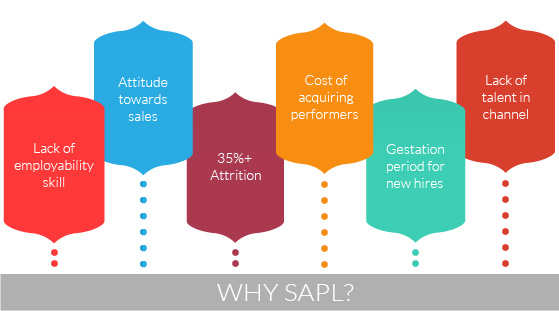 Sales Academy in association with Tata Institue of social Sciences and AICTE as their Training Hub Introduces a New Education System in the Country "Work Inegrated Vocational Education and Training" - Enabling individuals to shape their livelihoods better. This project has been initiated under the aegis of All India Council for Technical Education (AICTE) proposed by the Ministry of HRD, Government of India.

SAPL IS NOW A TRAINING HUB FOR TATA INSTITUE OF SOCIAL SCIENCES